Nike Air Max 90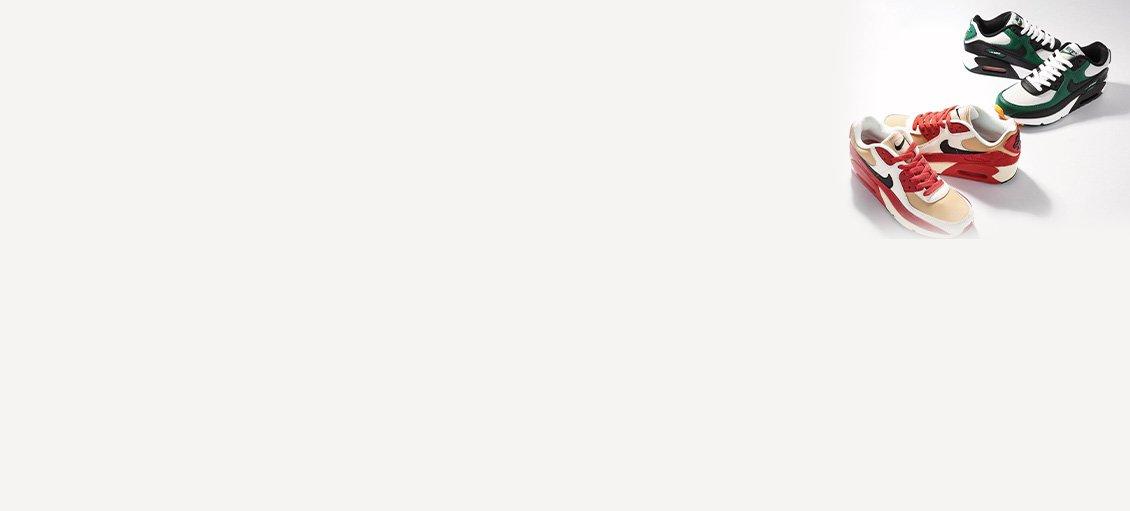 Nike Air Max 90s have been revered the world over by both athletes and sneakerheads alike since their inception 25 years ago. Complete with all the usual features as standard, such as the iconic visible Air-Sole unit, providing cushioning that's felt as well as seen. JD's brilliant range of Nike Air Max 90s features vintage classics and the latest silhouettes; old school colourways and new looks such as the Stingray are sure to compete for your attention. Whichever look takes your fancy, you can be sure their eye-catching colour combinations, lightweight performance and cushioned feel get you noticed from the courts to streets.
Nike Air Max 90 Ultra
Take a step closer to walking on Air with the Air Max 90 Ultra. The Ultra edition upgrades the sneak with a more streamlined look and lightweight materials, all while retaining the classic look of Hatfield's signature design.
Nike Air Max 90 Essential
Refreshed and refined, the Air Max 90 Essential takes everything that made the OG sneak standout and improves their performance, with the foam midsole being softer and more responsive, while premium materials are more pronounced. The Essential edition hits the refresh button to give the Air Max 90 a new feel 30 years on.
Nike Air Max 90 Ultra Moire
Evolving and adapting, the Air Max 90 Essential Moire puts the OG sneak through a redesign to push performance further and craft out a fresh look from a classic style. Like the Ultra, this edition has a streamlined look and lightweight feel, while also featuring a perforated upper for increased breathability. With an exaggerated outsole for increased grip, the Ultra Moire shows that small changes make a big difference.
Nike Air Max 90 EZ
Adapting to modern trends, the Air Max 90 EZ switches up the solid, layered design of the OG in favour of a soft and breathable mesh upper. Keeping everything that worked with the original, the EZ brings the Air Max 90 firmly into the 21st century – transferring the sneaks appeal to a new generation of sneakerheads.